The Centre for Teaching and Learning (E-Learning Section) at HSUHK recently organized a workshop aimed at enhancing participants' skills in creating engaging and impactful presentations. The workshop specifically focused on the use of PowerPoint and PowToon, cloud-based animation and cartoon creation tools that can add dynamism and visual appeal to presentations. The event, which took place on March 10, 2023, was attended by a significant number of participants, who benefited from the knowledge and expertise of Dr. George HO, Associate Director of CTL (E-Learning Section), and Mr. Kelvin WAN, Senior Instructional Designer of CTL.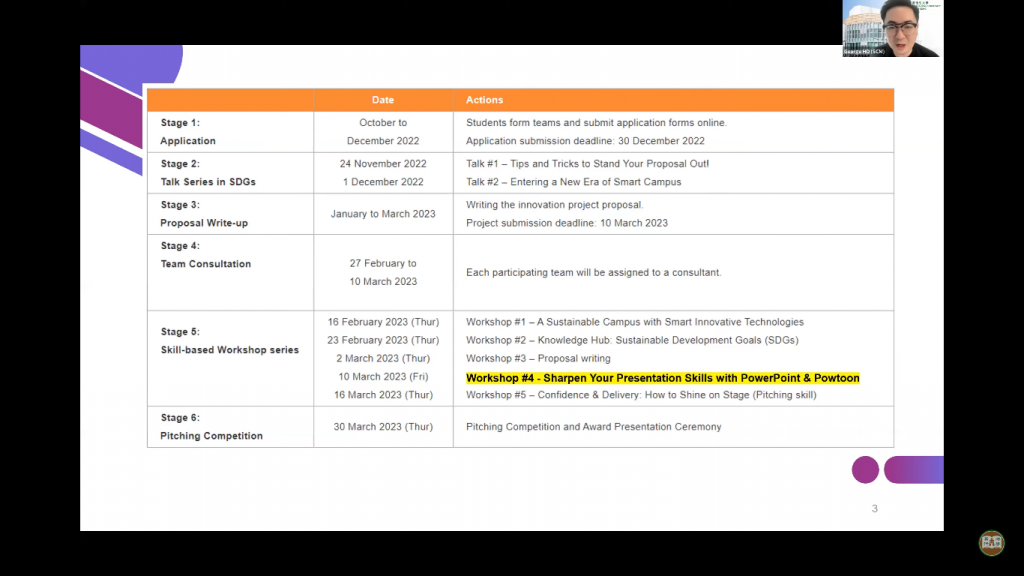 Throughout the event, participants were guided through hands-on exercises that enabled them to gain mastery of the tools and techniques for designing multimedia presentations that communicate ideas in a compelling and memorable manner. The presenters emphasized the use of visual aids and storytelling techniques to enhance audience engagement, as well as the integration of multimedia elements such as videos and audio to create a cohesive visual style.
Participants reported high levels of satisfaction with the workshop, noting that the event significantly improved their understanding of how to use PowerPoint and PowToon to create impactful presentations. Many also expressed appreciation for the guidance provided by Dr. HO and Mr. WAN, and noted that the hands-on exercises enabled them to gain practical experience in creating dynamic and engaging presentations.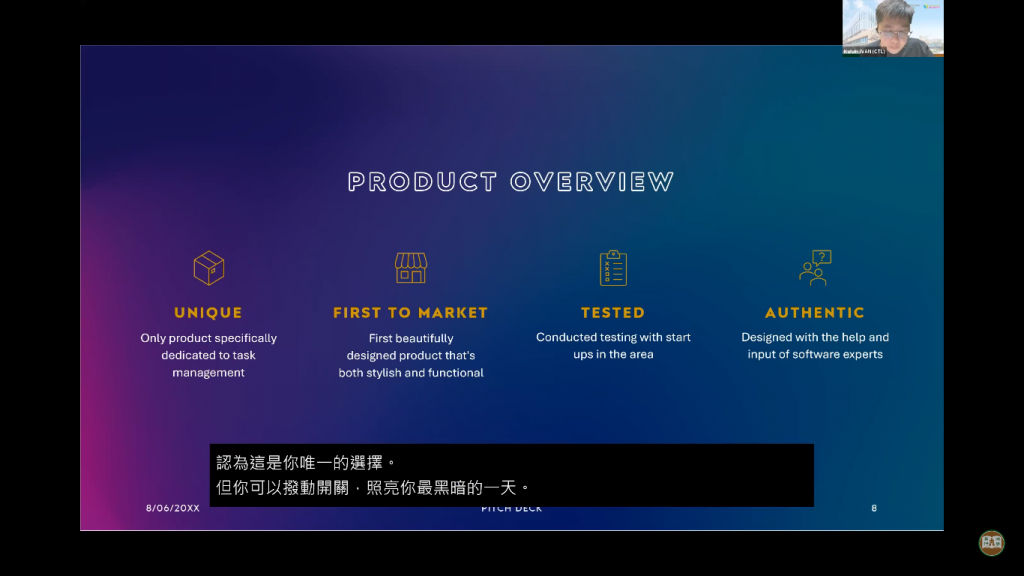 The workshop was one of the series of events comprising the HSUHK Innovation Project Competition 2023, which seeks to inspire and cultivate innovation and creativity among students. The Centre for Teaching and Learning (E-Learning Section) encourages all participants in the competition to take advantage of opportunities such as this workshop to enhance their skills and increase their chances of success.