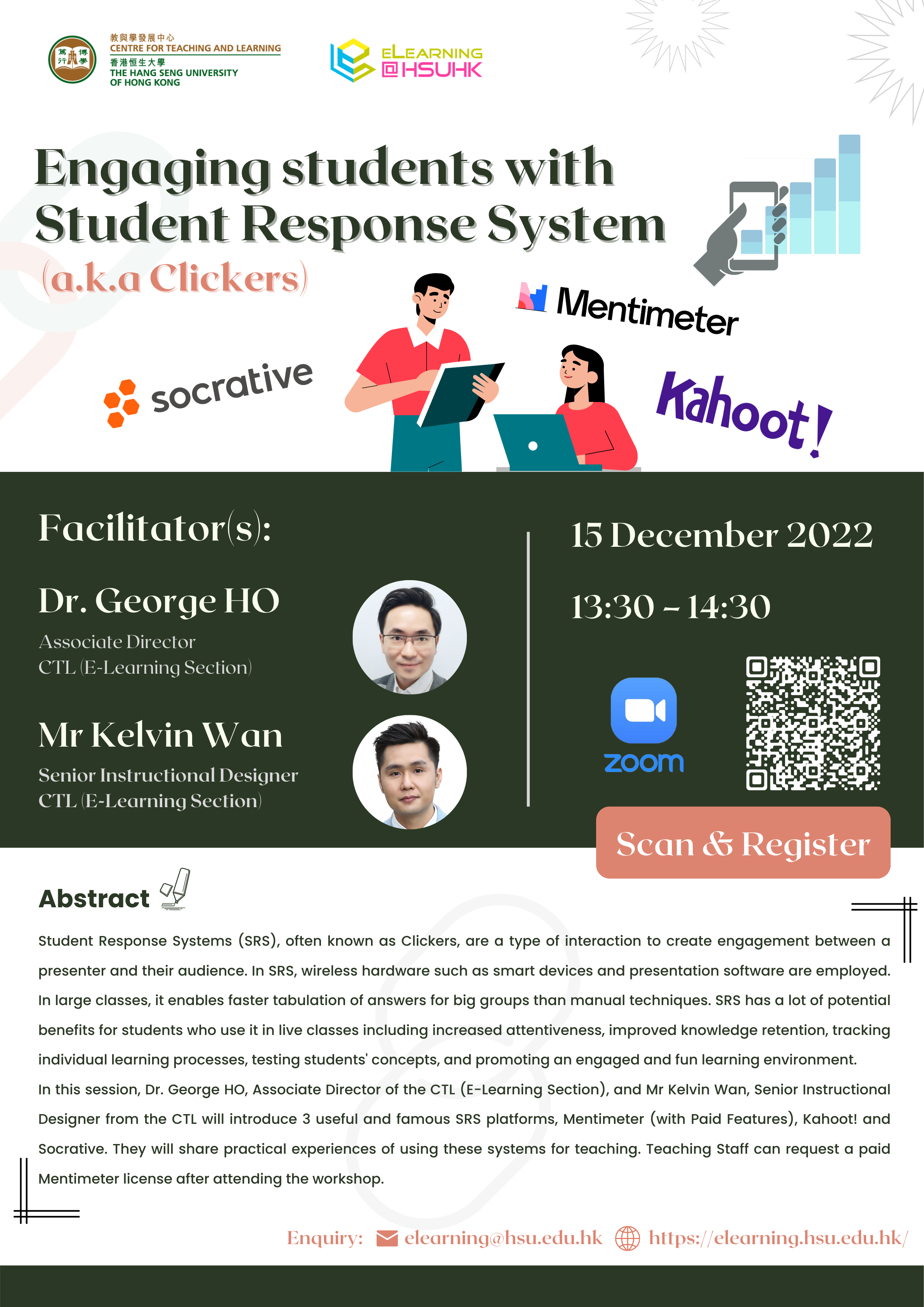 Engaging students with Student Response System (a.k.a Clickers)
Facilitator(s): Dr. George HO and Mr. Kelvin WAN
Date: 15 December 2022
Time: 13:30 – 14:30
Venue: Zoom
Student Response Systems (SRS), often known as Clickers, are a type of interaction to create engagement between a presenter and their audience. In SRS, wireless hardware such as smart devices and presentation software are employed. In large classes, it enables faster tabulation of answers for big groups than manual techniques. SRS has a lot of potential benefits for students who use it in live classes including increased attentiveness, improved knowledge retention, tracking individual learning processes, testing students' concepts, and promoting an engaged and fun learning environment. In this session, Dr. George HO, Associate Director of the CTL (E-Learning Section), and Mr Kelvin Wan, Senior Instructional Designer from the CTL will introduce 3 useful and famous SRS platforms, Mentimeter (with Paid Features), Kahoot! and Socrative. They will share practical experiences of using these systems for teaching. Teaching Staff can request a paid Mentimeter licence after attending the workshop.
By the end of this session, participants will be able to:
Familiarize with the mentioned SRS platforms;

Create effective SRS questions;

Utilise the SRS during the classes;

Retrieve the SRS reports and data to track students' learning progress.